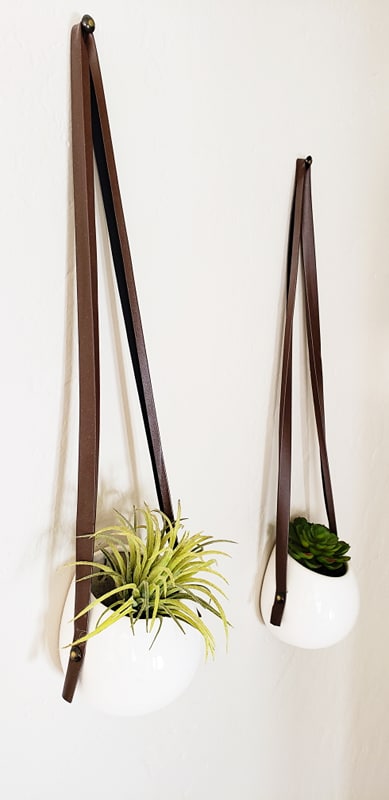 Have you ever noticed the common factor in the Pinterest photos that have magazine worthy rooms? They all have a similar element that you may not notice at first glance. But with certainty, if it was missing, the photo would not have the same impact on you. Hello greenery. They all have some sort of plant in every room. Ok, so now that I've told you….go take a look and see for yourself. I know you are curious 🙂

But here is thing. For those of you that have a green thumb, I envy you. I wish my house could be full of live plants. Unfortunately, I am one of those people that can't seem to keep plants alive. I have two fiddle leaf fig trees that I absolutely fell in love with from my favorite show ever, Fixer Upper. Of course…. I had to have one and so my husband surprised me for Mothers Day with two of my own. Two years later, I've had to replace one because I killed it off in the first month, and even now, the two I have are the saddest, most pathetic looking trees I've ever seen. They look nothing like the amazing, full trees from Joanna Gaines gorgeous room designs 🙁

So instead of go big like I did…an easy way to get some greenery into a room are succulents. For those of you with a green thumb…..go real and all the power to you. For the rest of us….stop trying again and again with the real deal. Save yourself a ton of headache and money, and just start with fake 😉 I found some amazing fake succulents at a local store, and I LOVE them. They look real, no more remembering to water, no overwatering and watching the dirt/water mixture spill over and drip down my walls and best part….they always look amazing!
This is a quick and easy project to spruce up a wall with greenery. It took me less than an hour start to finish. I love that it is a simple project, not many tools needed, and even the least crafty person can manage these: )

As a blogger, I may earn a small commission for any purchases made through the affiliate links on this site. I want to make it clear that your support means a lot to me and helps keep this blog running. Please note that using these links will not add any extra cost to your purchase. I have included them for your convenience, and I appreciate your support in using them.
Ready to spruce up your walls too?

Here is what you need:

Now that you have everything, let's get you going!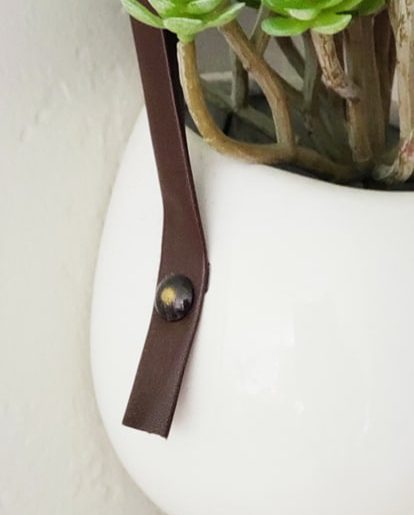 Step 1/ On top of your work surface, carefully put a SMALL dot of the glue where you want to secure the cording. (You do not want too much or it will run down the vase)
Step 2/ Take one end of the cording. About 1" from the bottom cord, attach it to the vase on top of your dot of glue. This will leave about an inch "free" of the vase. Repeat on other side.
Step 3/ Using your fingers, hold the cord in place over where your dots of glue were for about 1 minute. Making sure the cording won't slide. Set aside to let dry while you repeat on the other two vases.
Step 4/ Take 2 upholstery tacks and using a SMALL dot of glue, glue one tack on top of the cording right where you had glued the cording to the vase. Repeat on other side and all vases.
Step 5/ Decide where you are going to hang them. Keep in mind that most things on the wall should be hung 57"- 60" from the floor AT THE MIDPOINT!!!!
This is NOT where the vase goes! Midpoint would be about halfway up the cording. Don't make my mistake of hanging the vase at 57". By the time you put up the cords, it is way too high on the wall 😉
Take a pencil and mark the hole that is on the back of the vase on the wall.
Step 6/ Take the picture hook and insert into the wall over your pencil mark. Repeat with other two.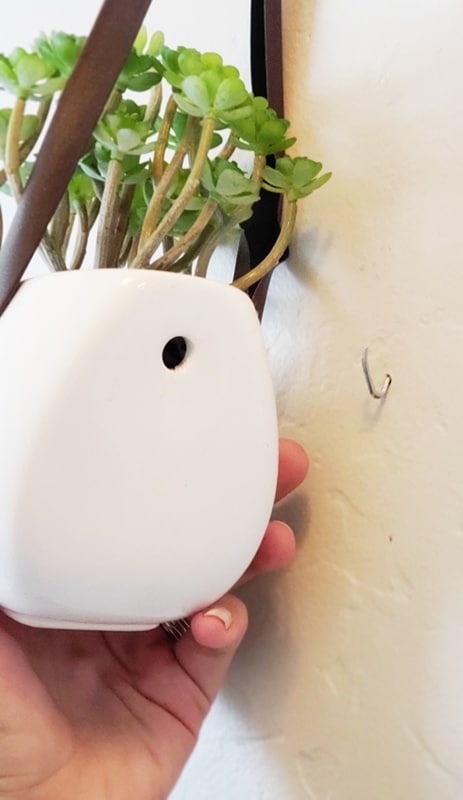 Step 7/ Fill the vases almost up to the hole with dirt or desired filler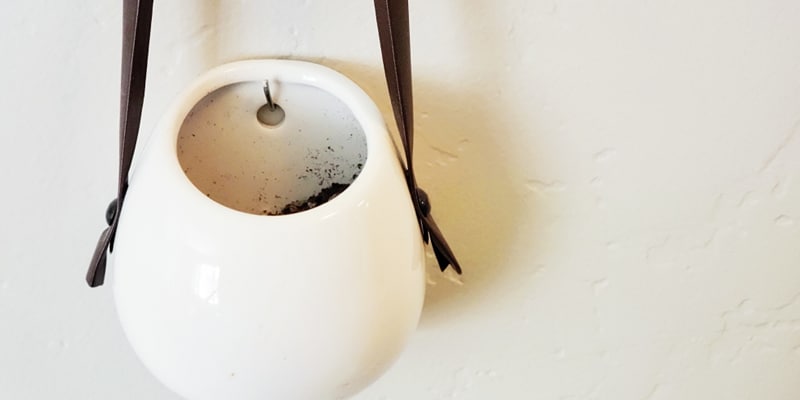 Step 8/ Place the vases on the wall
Step 9/ Take an upholstery tack and finding the middle of the cord, nail the tack into the wall where the cord becomes slight taught.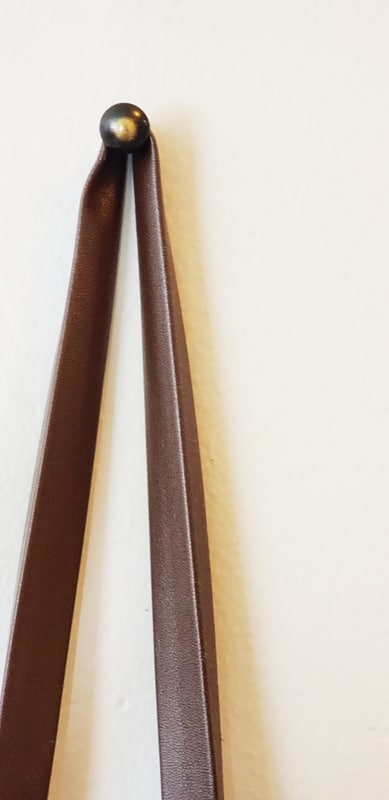 Step 10/ You did it! Now just arrange your succulents in the vases and you are done!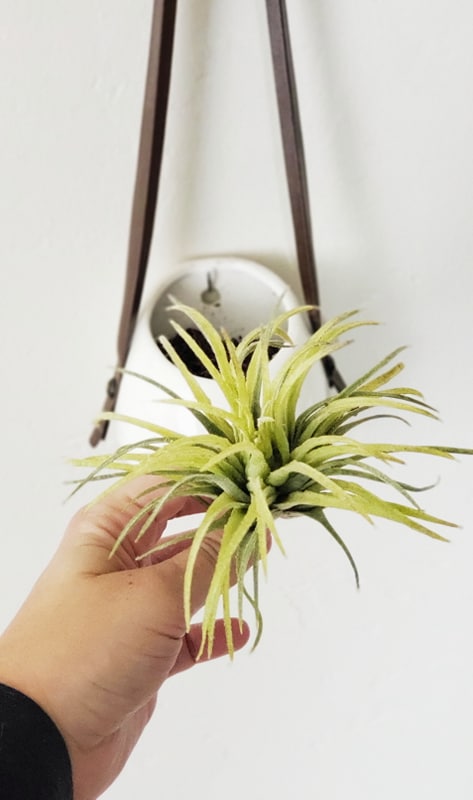 Yay! You've now spruced up that bland wall with some fun greenery! The best part…it requires no upkeep 🙂 Make sure to comment below any additional ideas or pictures of your DIY greenery spruce up!
XO,
Morgan