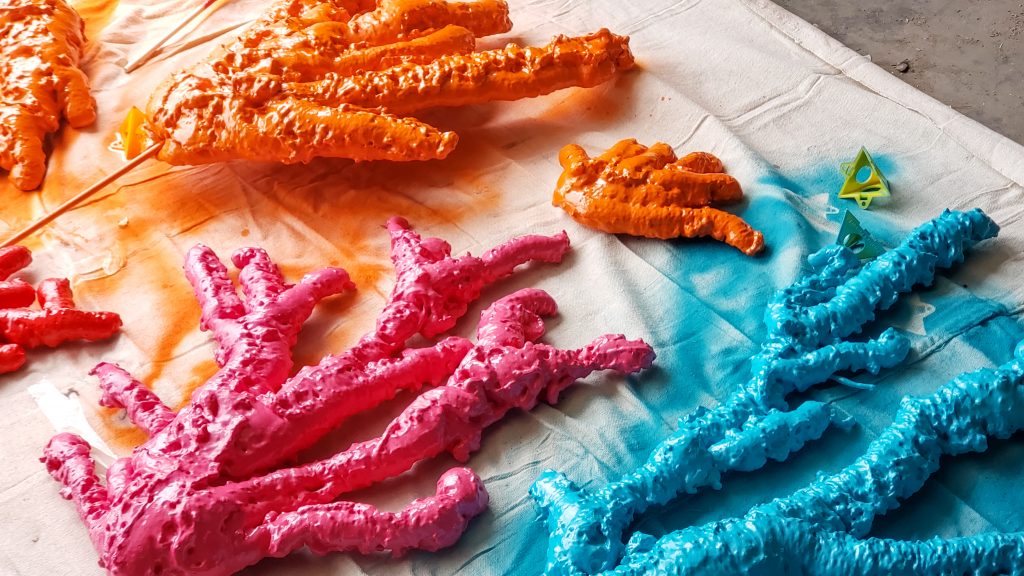 If you love crafting and are in need of some fun and creative party decorations, this DIY coral project is for you! Not only is it easy to make, it's also a great opportunity to involve your kids in the process. In just a few simple steps, you can transform any space into a magical undersea world for a memorable mermaid-themed birthday party.
These coral decorations are perfect for making a statement at your party. You can customize the size and color to suit your needs and bring your undersea vision to life. I'm planning on incorporating a few of these corals into DIY coral reefs for my daughters' mermaid birthday party. Some of them will also be displayed on the main cake table and at the entrance to welcome all our little mermaids and mermen.
As a blogger, I may earn a small commission for any purchases made through the affiliate links on this site. I want to make it clear that your support means a lot to me and helps keep this blog running. Please note that using these links will not add any extra cost to your purchase. I have included them for your convenience, and I appreciate your support in using them.
What you need: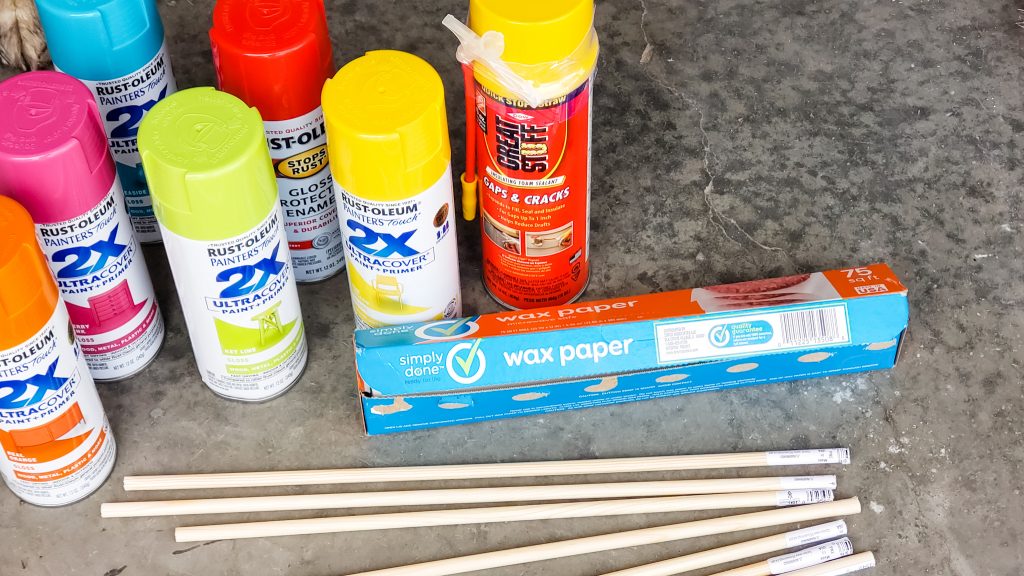 Wax paper
5/16″ dowels- cut into 16″ pieces
Rustoleum spray paint
Painters Tarp
How to make DIY Coral for party decorations: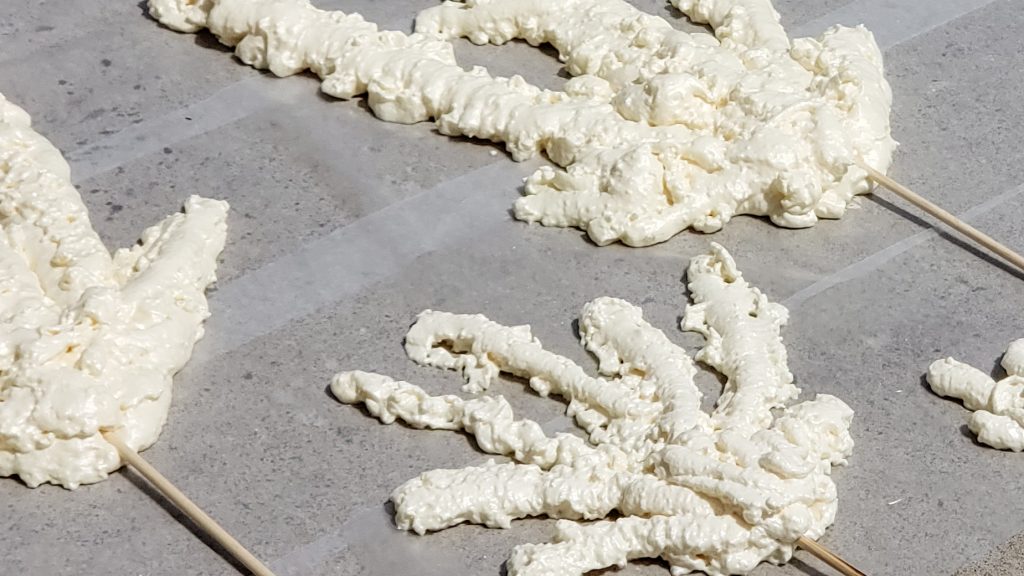 Step 1: Arrange wax paper
To begin, find a large, open space with good ventilation and lay out several long strips of wax paper. Make sure the wax paper is big enough to accommodate all of the coral shapes you want to make, and overlap the strips slightly.
Step 2: Spray your Great Stuff
Following the directions on the can, get ready to use the "Great Stuff". Remember that this is expanding foam. So make it a little smaller than what you want the final look to be as it will continue to grow a little after you spray it.
Step 3: Insert dowel
To prepare the expanding foam, follow the instructions on the can. Keep in mind that the foam will continue to grow slightly after you spray it, so make the coral shapes a little smaller than you want the final look to be.
Cover any exposed dowel with more of the Great Stuff.
Step 4: Spray with spray paint
Before you start spray painting, make sure the coral has fully dried according to the instructions on the can. It's best to remove the coral from the wax paper and let it finish drying upright overnight.
To make the spray painting process easier and faster, set up a spray paint station on a large tarp to protect your driveway. Use painters pyramids to hold the coral so you can spray both the front and back at the same time. Start by spraying a thin coat on the back of the coral, then flip them over and spray the front. You may want to do two coats to ensure even coverage and to touch up any spots you missed.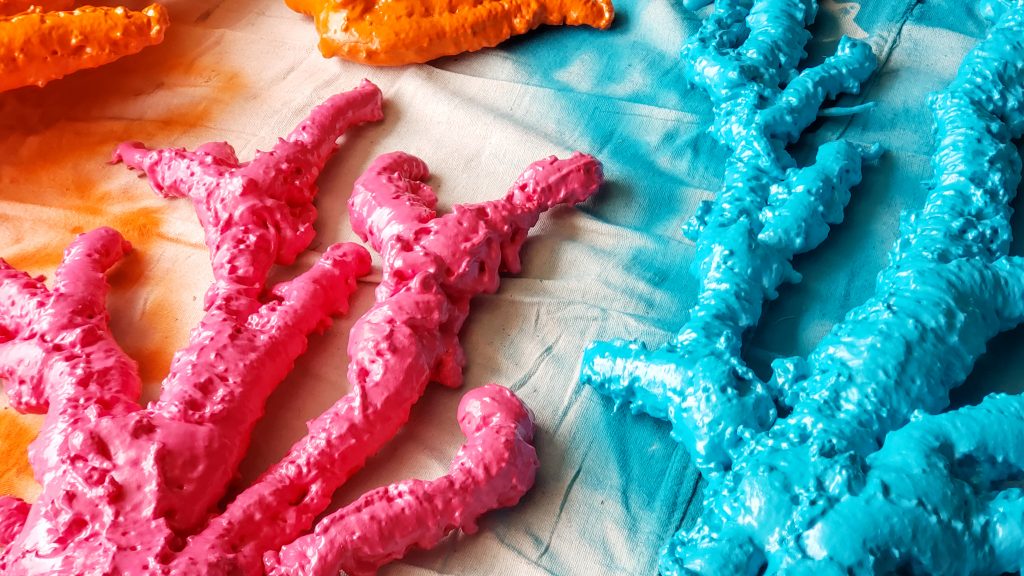 That's it!
Simple, colorful and fun; these are the perfect easy DIY decor! For tips on how to throw a kids birthday party without all the stress, make sure to take a look here! Or if you need ideas for the perfect party drinks that are easy and the kids will love, check out my favorite homemade lemonade recipe or this Brazilian ice tea recipe!
Happy party planning!
XO,
Morgan